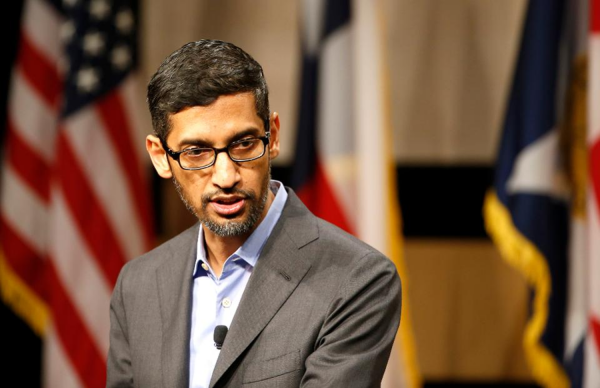 DALLAS, TX - OCTOBER 03: CEO of Google, Sundar Pichai, speaks before signing the White Houses Pledge To Americas Workers at El Centro community college on October 3, 2019 in Dallas, Texas. Google announced that it is committing to a White House initiative designed to get private companies to expand job training. (Photo by Ron Jenkins/Getty Images)Getty Images
Google and Alphabet CEO Sundar Pichai has laid out his case for greater regulation of artificial intelligence. In an op-ed for the Financial Times, he spotlit the perils of "nefarious uses of facial recognition" as well as deepfakes. He suggested that regulation should be nuanced, balancing mitigation of "potential harms" with space for "social opportunities."

Pichai wrote that he has "no question in my mind that artificial intelligence needs to be regulated. It is too important not to. The only question is how to approach it." Companies shouldn't be able to "just build promising new technology and let market forces decide how it will be used," he insisted. "It is equally incumbent on us to make sure that technology is harnessed for good and available to everyone."

The United States, European Union and Australia are among those currently considering AI rules. But the US appears to favor a softer regulatory approach and while the EU is mulling a firmer stance, including a potential five-year ban on facial recognition in public areas. Pichai called for lawmakers to get on the same page. "International alignment will be critical to making global standards work," he wrote. "To get there, we need agreement on core values."
He proposed that the EU's General Data Protection Regulation could work as a foundation for AI rules. He also suggested that regulation might spell out broad guidance for AI while urging lawmakers to shy away from one-size-fits-all rules. "For some AI uses, such as regulated medical devices including AI-assisted heart monitors, existing frameworks are good starting points," he wrote. "For newer areas such as self-driving vehicles, governments will need to establish appropriate new rules that consider all relevant costs and benefits."

AI plays a role in many walks of life and Google of course has a dog in the fight. It has developed numerous AI systems for the likes of Google Assistant, modelling that aims to detect breast cancer and helping airlines reduce flight delays. But unlike some of its rivals, Google doesn't sell facial recognition software.
Whatever regulations that authorities ultimately decide upon, they won't mean much unless there's tangible oversight. As Pichai put it, "principles that remain on paper are meaningless."

For AI regulations to have a genuine impact, those who are developing the tech need to be accountable and face legitimately severe penalties at an international level if they break the rules. Given that the EU has used GDPR rules to fine companies headquartered outside of Europe, Pichai made a good point about using that as a framework for AI regulation.